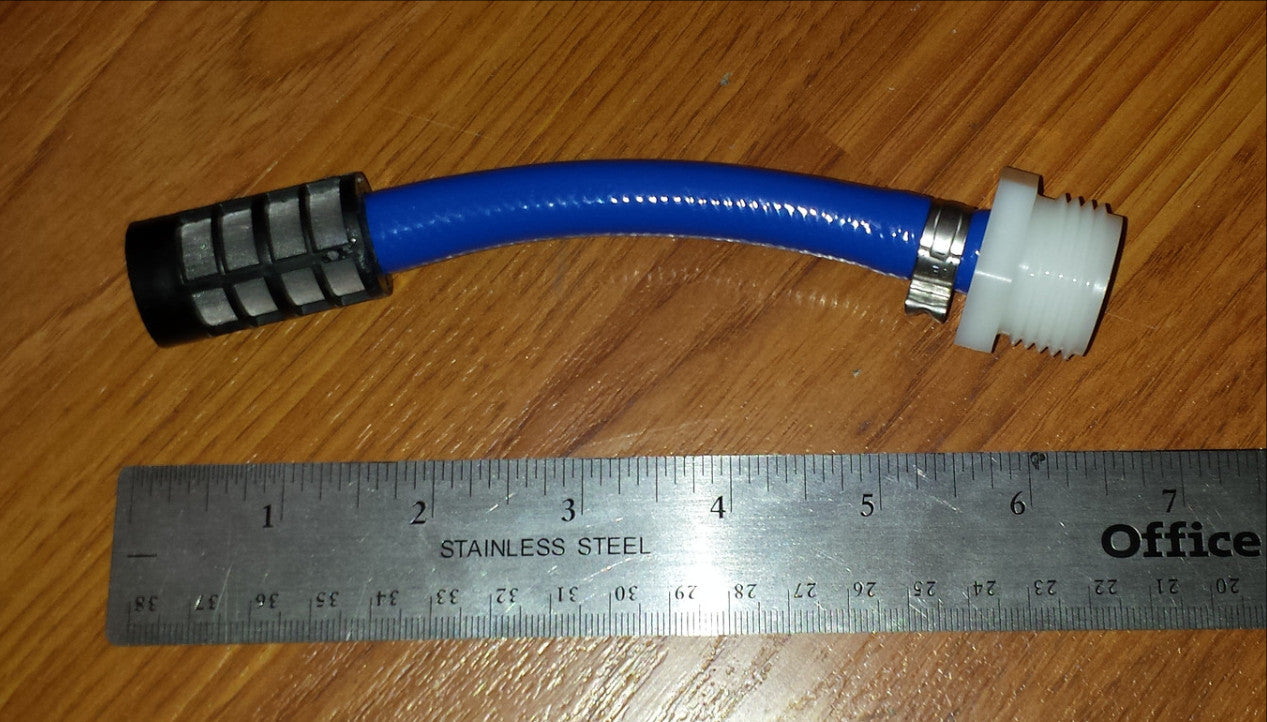 Intake Filter w/MHT Adapter - for Visible & Coarse Sediment
$19.95
Some of our units come designed to fit and connect directly to their respectable water carriers. This adapter makes it possible to use those Canopy Cool systems to pick up water from open sources with a filter attached. (MHT= Male Hose Thread)
Great to attach to the intake hose on our kits with Female Hose Thread intakes we sell.
Use as a filter for CPA34 and Carry Bag Models.
Filter is made of heavy duty aluminum and fiber filtering material.
- for Visible & Coarse Sediment.
- Comes with 1/4" barb outlet & we put a plastic bushing on it to make fit very snug to a 3/8" ID hose.
Take A Look